What We Do
Aelius Biotech is a contract research company specialising in modelling the aero-digestive tract without the use of animal testing. Our Integrated Model Gut System is a lab model stretching from the mouth to the large intestine capable of modelling digestion, mucus permeation and absorption. We also have expertise in modelling other mucosal surfaces including the airways and access to a range of analytical services for specialised testing
Testimonials
Hear from some of our previous customers how Aelius Biotech services have been able to help with product development
Ann Taylor-Hutchinson. Pharmaceutical Development Director
Oxford PharmaScience
"Using the integrated gastric model to assess gastric damage has been very valuable to our research and development pipeline. Our interest has been in assessing the effect of our formulations on the epithelia in relevant Gl secretions with a mucus barrier present. This has been very useful to us."
Ann Taylor-Hutchinson. Pharmaceutical Development Director
Jon Farrimond. Scientific and Regulatory Affairs
Suntory Beverage and Food (Europe)
"We have worked with Aelius Biotech on the development of two products that have gone to human trials to support EFSA health claims and have seen the value that reliable in vitro models can provide. The model has helped us make numerous key decision and investments. I am sure these models will be used by industry to accelerate and improve product development."
Jon Farrimond. Scientific and Regulatory Affairs
Craig Rose. Managing Director
Seaweed & Co.
"Working with Aelius and their human gut model proved to be an extremely cost effective way to run trials on our products. This data guided future research for human trials, as well as giving highly relevant and credible results for scientific publications and commercial successes."
Craig Rose. Managing Director
Our Publications
Selected Publications
Our Team
Meet our experts
CEO. Peter Chater is an Innovation Fellow at Newcastle University who works on in vitro modelling of the digestive tract.
Jeff is a professor of molecular physiology with over 30 years of experience in gastrointestinal physiology.
Prof. Peter Dettmar
Chairman
Peter has over thirty years' experience of the pharmaceutical industry, leading gastrointestinal R&D and is a named inventor on over 40 patents.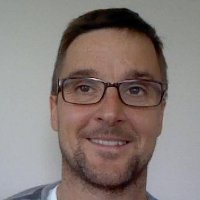 Harvey Dettmar MBA
Finance Director
Harvey Dettmar has a background in technology and investment banking and has created and worked for a number of healthcare start-up companies in finance, operations and sales..
Matt has over 10 years experience in modelling digestion at Newcastle University where he has also set up and run numerous human trials.
Kyle Stanforth
Development Scientist.
Kyle works on developing the modelling capabilities of Aelius Biotech.
Contact Us
Get in touch for more information on our integrated in vitro gastrointestinal model of digestion and absorption and its relevant applications or to learn more about our innovative mucus gels suitable for modelling mucosal surfaces of the body in the lab without the need for animal models.